Track Prep 101
First and foremost what is track prep? Track Prep has a multitude of types. Let's take a look.
General Track Prep
General Track Prep could relate to a private track used for production vehicle testing, inside a building, outside on the street, or even a NASCAR track. Mass Traction has experience working with multiple production vehicle companies on confidential projects. One that we can talk about is the Dodge Demon project. Working with Dodge & SRT engineers, we built a drag strip launch pad inside of a building for the reveal during the New York Auto Show and removed it.
Drag Strip Prep
Drag Strip Prep relates specifically to the preparation of the timed eighth mile to quarter mile surface, most commonly at a drag strip. Mass Traction has provided drag strip prep services at over 20 tracks, along with multiple consulting projects. Sometimes we are asked to do what we call a Track Tune Up. Other times we come in to teach staff how to perform drag strip prep. We are also hired by promoters to provide prep or super prep when the surface needs to be extremely consistent for the style of racing. We have completed 40+ onsite drag strip examinations in the past 6 months alone and what we have witnessed through our travel is a prepedemic. It seems like most people think drag strip prep is just spraying a bunch of glue/traction compound on the surface. There is a whole lot more to prep than product. Unlike other track prep providers, we are NOT distributers of a specific type of traction compound product. Repeat…Mass Traction does NOT sell traction products. There are many variables that come into play to properly prep a drag strip. Two of the most important things are cleanliness and maintenance which we will discuss further below.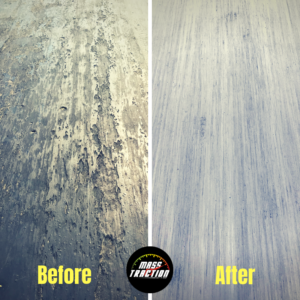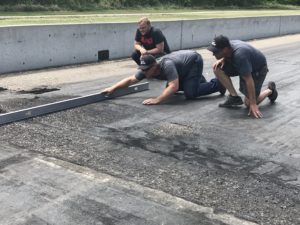 Mass Traction has also provided professional drag strip prep for large production projects including filming commercials, TV episodes and more. We have created custom track prep surfaces for multiple world record breaking passes.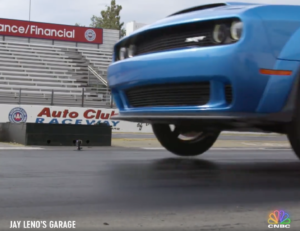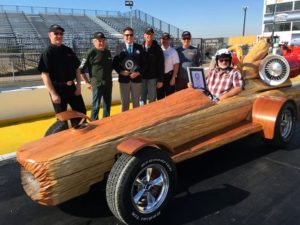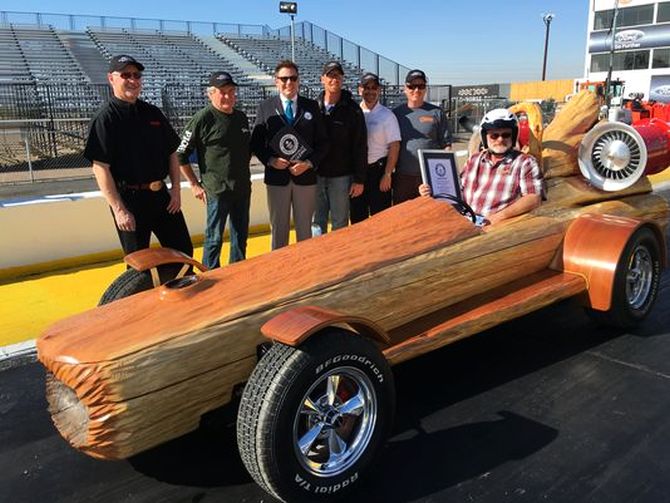 Mass Traction is equipped as sort of a mobile circus including just about everything you could possibly need to prepare a drag strip – right on our trailer. We have put on over 40,000 miles in just the past 6 months alone! When we purchased our equipment we wanted the best and we got it. Our tire rotator unit is serial number 19 in the world. Mass Traction is the only traveling track prep company to own the coveted Larry Crispe rotator, and it is a beast!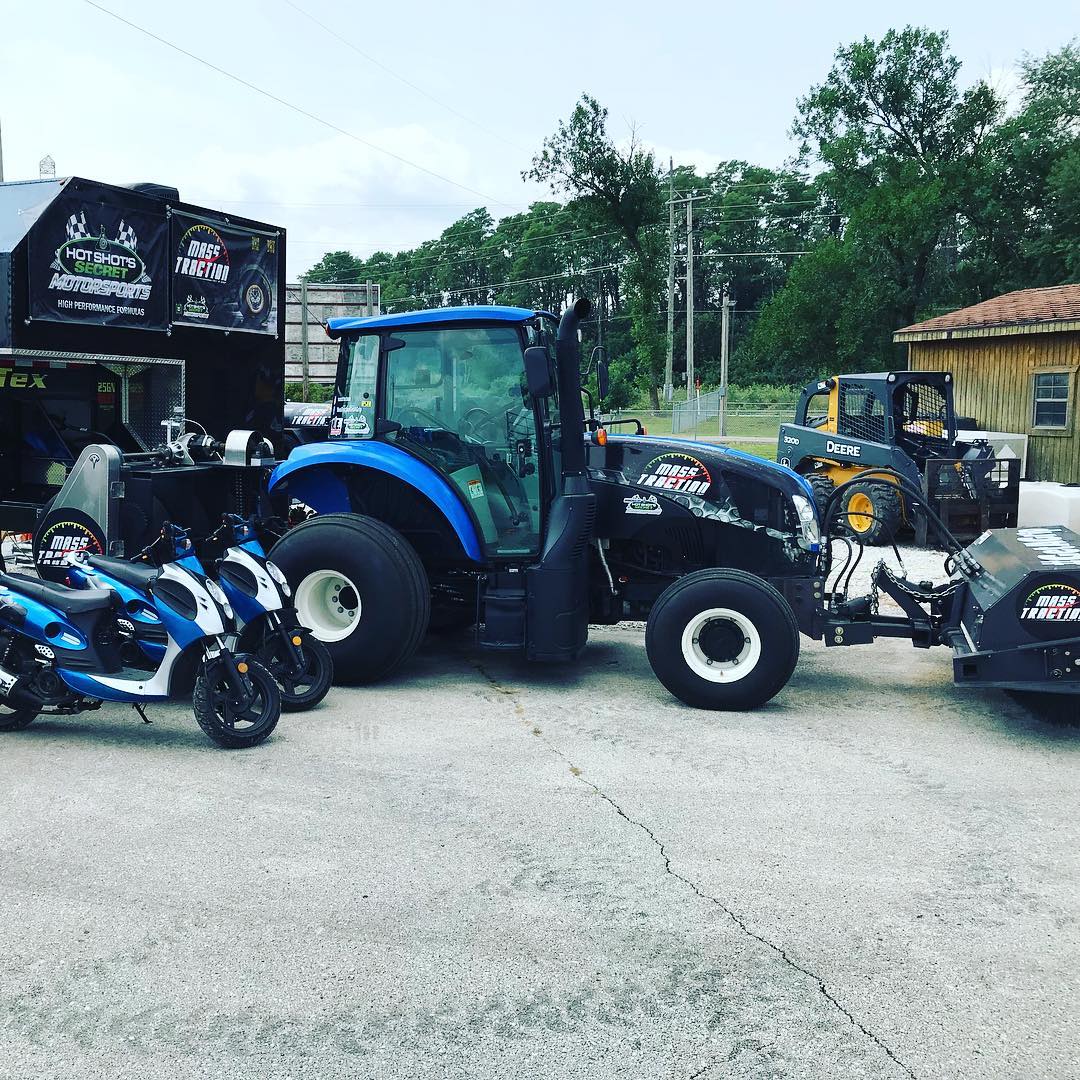 No Prep
You all know the Street Outlaws, No Prep Kings right, who doesn't? With the popularity of No Prep racing in todays racing world, this is most certainly a controversial topic. No Prep is a style of racing that supposedly doesn't require preparation. What we have been witnessing across the country at No Prep races are totally inconsistent surfaces. Sometimes the drag strip was prepped the day before the race. We are talking actually scraped, scrubbed, swept, drug and sprayed with glue then left to sit and marinate until the gates open and racing begins. On the flip side, we have also seen instances where the track truly just left the old rubber and glue on from the past (who knows how many races) and runs cars down with nothing more than a sweep, calling it a No Prep. Incredibly dangerous as this old rubber and glue likely has less traction than bare concrete. What about consistency? If No Prep is supposed to mimic street racing shouldn't the track surface be scraped down to bare concrete?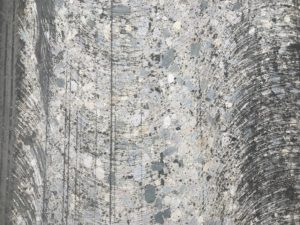 Un Prep
Un Prep is a style we have coined as our own term to describe what Mass Traction can do to make No Prep racing consistent and safe. That's precisely where we come in. Mass Traction has the knowledge & specialized equipment to come in and scrape that drag strip down to bare concrete – creating a level playing field for racing and a safer surface with consistent traction. With our un prep, racers can use the traction compound of their choice at the starting line and go for it.
Scraping
Speaking of scraping, it should be done after every event and sometimes during an event if the rubber & traction compound buildup is too much. It can take six to eight guys days to scrape a drag strip down to bare concrete prior to an event. They will be busting their backs and exhausted by the end of the shift. Mass Traction has developed an efficient way to scrape the entire quarter mile drag strip in one day. Our one-of-a-kind skid steer mounted 32 inch scraper with at 6 million BTU flame does the trick for a full scrape. Mass Traction has also developed a custom hand scraper with specialized brackets making it possible for scraping to be a one-man job.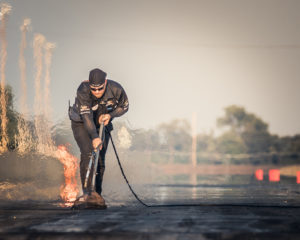 Have you ever been at an event and watched someone scrape diagonally and make a bunch of chunky marks on the drag strip? Gross. Have you ever smelled that nasty burnt rubber smell during a scrape? That is from holding the flame too close to the rubber causing the rubber to turn into a crispy carbon that will pop the concrete. Scraping should not be attempted by amateurs. Mass Traction has the experience to safely remove the rubber & compounds quickly and efficiently without damaging the base.
Maintenance
Many of the track prep repairs we perform are from lack of maintenance. Some repairs are due to lack of knowledge or inability to operate equipment properly. One of the most important aspects of maintenance is scraping, as described above. Because of the potential to damage the surface, many tracks just don't do it often enough to keep their track healthy. A healthy track begins with the base. It is crucial to start with a sparkling clean surface. A clean surface involves much more that a quick broom or blowing off the surface. Mass Traction track prep does not start at the starting line as you usually see. Our track prep starts in the pits before a single racer pulls in. This area is crucial to be swept, cleaned and vacuumed all the way through the staging lanes and up to the starting line. If not – there will be rocks stuck to tires all day long. Upkeep during the event is key to a ensure optimal conditions and happy racers.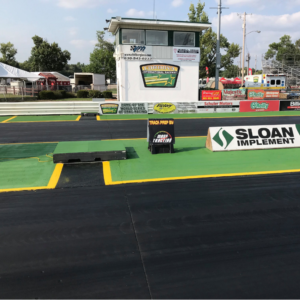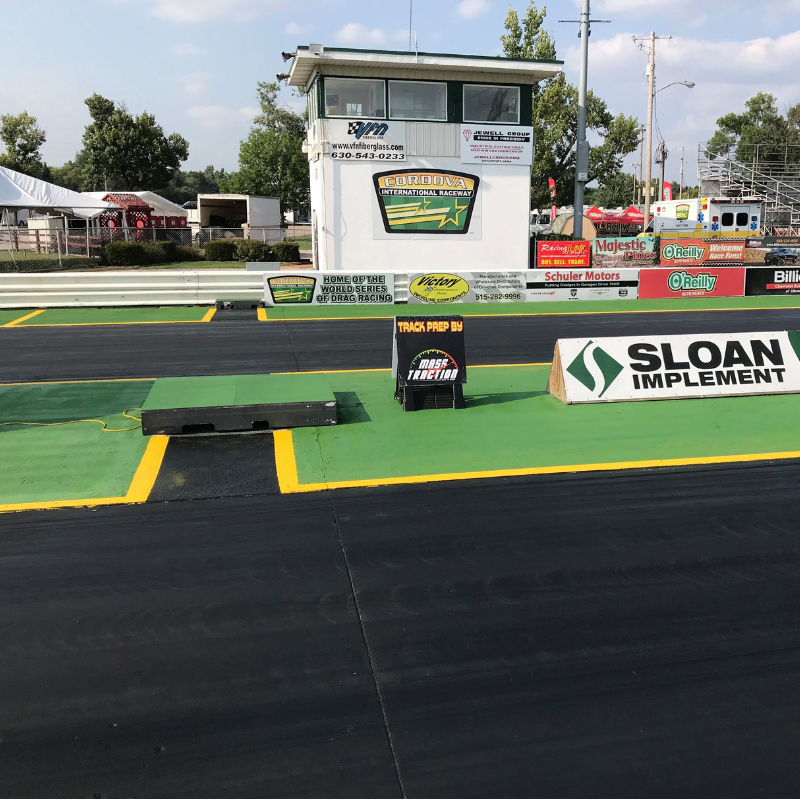 If you need help with track prep, drag strip prep, or surface consulting Mass Traction will customize a package to fit your needs. We can provide consultation services or onsite services. To learn more click here, give us a call at 218-851-8922 or contact us today.